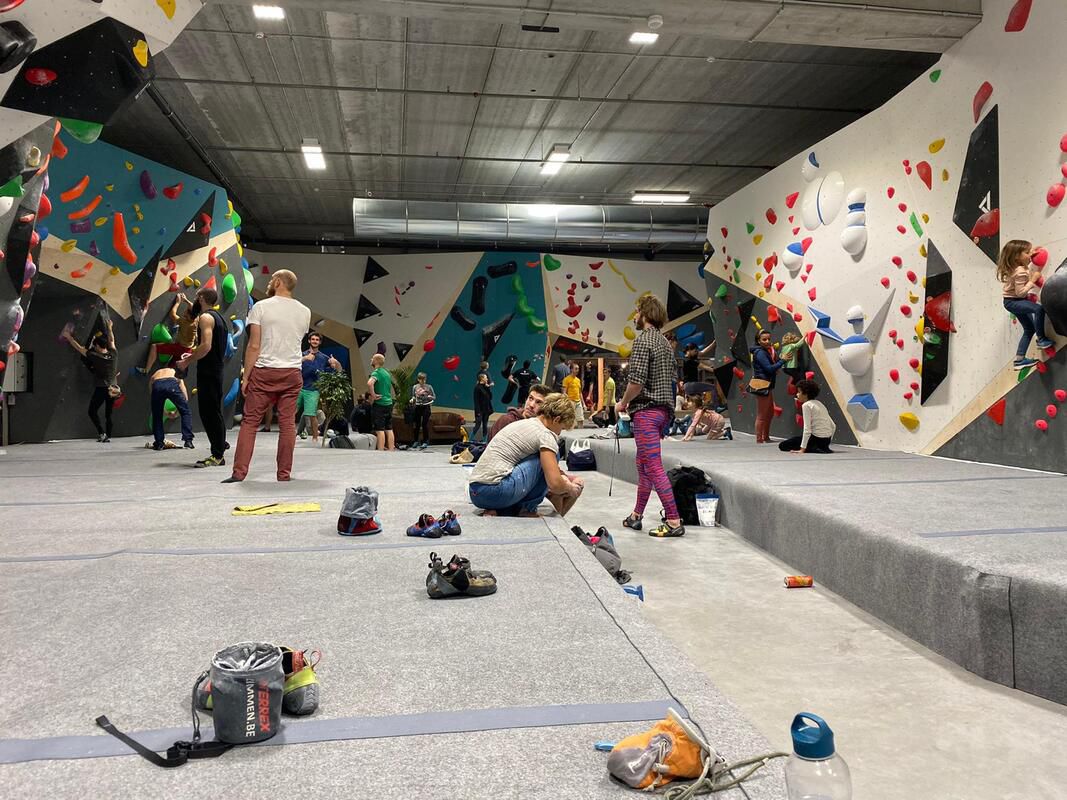 L'escalade de bloc
Aujourd'hui, 2 types d'escalade co-existent: l'escalade en voies et le bloc.

La discipline du bloc consiste elle aussi à grimper mais à de plus petites hauteurs et sans corde, baudrier et mousqueton. Les murs de blocs ne dépassent pas les 5 m de haut. Des mousses de protection épais sont prévus pour amortir en cas de chute. C'est donc une pratique tout à fait sécurisée.
Le bloc est accessible à tous et ne demande pas de pré-requis. Il se concentre davantage sur la puissance, la force pure et la dynamique.
Ici, à Maniak Charleroi, vous pourrez pratiquer le bloc.
Si vous êtes plutôt branché voie, rendez-vous dans notre gym in Nivelles.
The purest form of climbing
Before you get started, it is important that you know the basic safety rules.